Online Safety
We have created this page as an online resource for parents to access and find out further information about keeping our children safe online.
What are the issues?
The internet is a fantastic place for children to learn, create and have fun, but they may occasionally have to deal with a variety of sometimes challenging issues.
These might include cyberbullying, the pressure to take part in sexting, encouragement to self-harm, viewing pornography, along with various others.
But there are positive things you can do to equip yourself and your child to support them in resolving any issue they may face.
Please take a look at our tips, advice, guides and resources to help keep your child safe online.
Organisations and websites offering further information and support for online safety:
Play Like Share –
Play Like Share follows the adventures of Sam, Ellie and Alfie as they form a band and enter their school's Battle of the Bands contest, taking on the mean but 'cool' Popcorn Wizards as they go. The three friends learn that while the internet can help, they need to use it wisely and safely.
The aim of the films is to help 8-10 year olds learn how to stay safe online. In particular, the films teach them to spot the early signs of manipulative, pressurising and threatening behaviour by people they might meet online, and develops their confidence to respond safely and get help.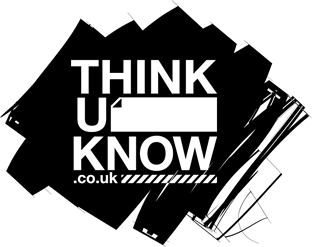 Be Share Aware –



Keep your child safe online
We tell our children it's good to share – but online it's different. In fact sometimes sharing online can be dangerous. Being Share Aware will help keep your child safe online.
Watch and share a short film and take a look at some straightforward advice that will untangle the web, and give parents confidence in talking to their children about how to stay safe online.